Recover Space

Maximize warehouse space.
Increase Order Fullfilment

Improve speed and accuracy of picking orders.
Improve Efficiency

Manage operations quickly and accurately.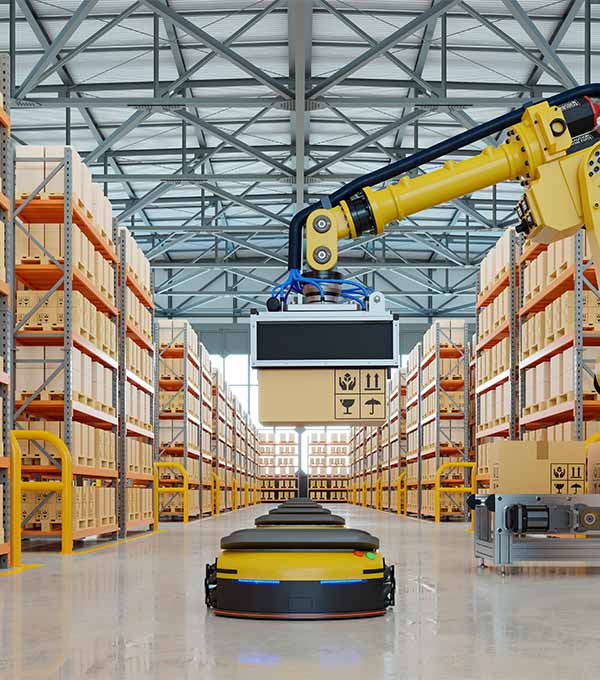 Reduce Risk

Rely on secure structures and machines.
Optimize Productivity

Improve operations automated solutions.
Simplify Inventory Management

Manage and access inventory with ease.
Improve Your E-Commerce Operations
E-commerce has been incorporated in many business operations in recent years. Improving efficiency and optimizing productivity has become a greater priority for retailers with large distribution centers. Retailers use our solutions to recover space, speed up picking, improve accuracy and simplify inventory management. Our solutions give retailers, warehouses, and large facilities additional capacity and flexibility, and they are often considered complementary to existing manual or automated picking and order staging processes.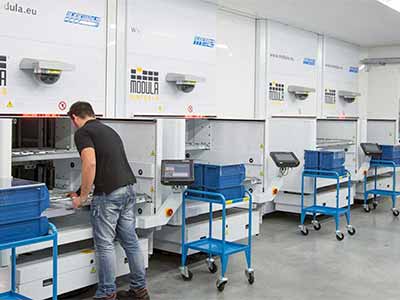 Batch Picking Cart
The Batch Picking Cart allows you to improve efficiency of your distribution by allowing multiple orders to be picked up in one trip.
We can help you find the best solution! Call 1-800-466-9561
How Automation Can Improve E-Commerce Logistics
Managing e-commerce operations in a warehouse can be hectic. Automated warehouses allow for an increase in efficiency, accuracy, and productivity, which ultimately leads to a greater ROI for the retailer. See how this company uses automatic warehouses to improve e-commerce operations.