Flexibility

7-axes allow better reach and mobility at work
Efficient

Stronger, faster and simpler design to meet your needs
Collaborative

Work hand-in-hand with other robots to automate processes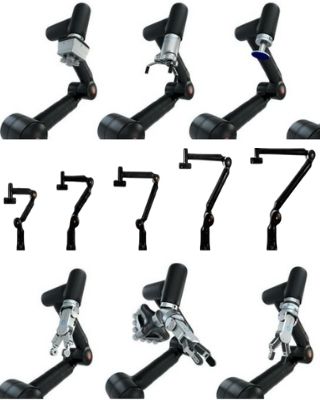 Increase Maneuverability

Curved paths with specified speed
Options

Wide range of models offered to help all manufacturing companies
User-friendly

Allow SME's without robotics specialists, to achieve complex automation processes
Kassow Collaborative Robots
Increase efficiency and improve automation processes with the uniquely efficient, and lightweight 7-axes collaborative robots. They offer small and medium-sized enterprises the ability to achieve complex automation and programming processes without a robotics specialist.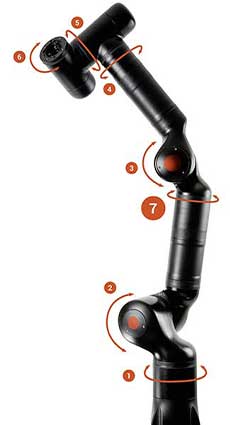 New Generation 7-Axes Robots
The new 7-axes robotic arms are high-performing equipment like no other. Their maneuverability, flexibility, long reach, and powerful mechanics; provide efficiency and improved speed to any task. These robots offer easy-to-use software to deliver an effortless user experience for non-robotics specialists.
Their modern design allows them to deploy in small and confined spaces. Additionally, their wide variety of models and attachments offers lots of options for the specific task your business may need.
The new Kassow Robots can perform multiple types of tasks with ease and speed. Their design allows them to work hand-in-hand with other robots. These can be programmed to perform tasks such as pick, carry, package, dispense, tend other machines, and more.