Filing System Analysis & Design
Prelabeled Color-Coded Folders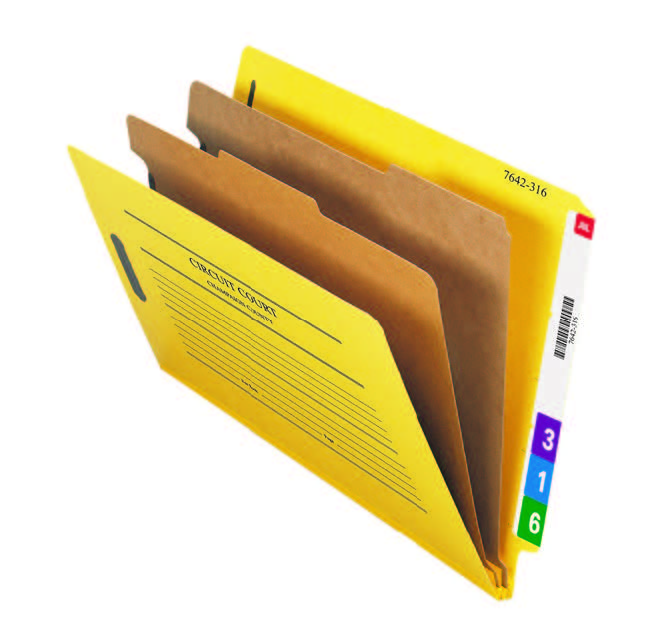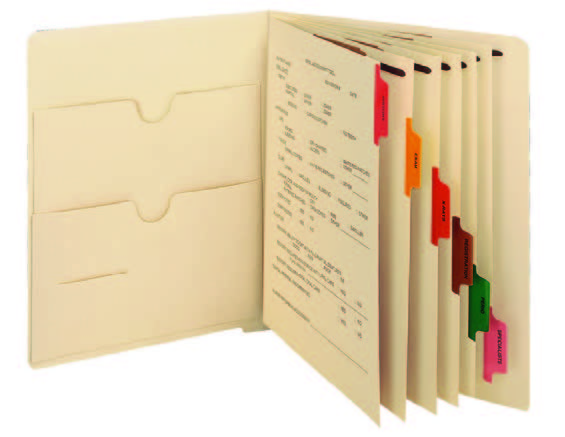 Custom Indexes & Filebacks
Solutions for Efficient Filing
We offer a wide variety of solutions to meet all your filing needs. Whether you need ready made filing supplies or you need help developing complex filing systems, we can help you from start to finish. Among the products we provide are end-tab folders, dividers, fasteners, pocket folders, labels, top-tab folders, 5-pc expansion pockets, file converters, indexes & filebacks, ColorBar labeling system and custom products.
We can help you find the best solution! Call 1-800-466-9561
Rely On Us for Filing Expertise
We can help you set up an efficient shelf filing system.
Creating a new filing system from the ground up is a daunting task. Fortunately, you don't have to do it alone. From start to finish we'll help you save money and increase productivity with a shelf filing system designed specifically for your business.
Starting with an initial needs analysis our experts will review your current filing practices and business process. We'll provide you with cost effective recommendations tailored for your current and future filing needs.
Whether you are converting an existing system or building a shelf system from scratch, we are your source for efficient shelf filing solutions.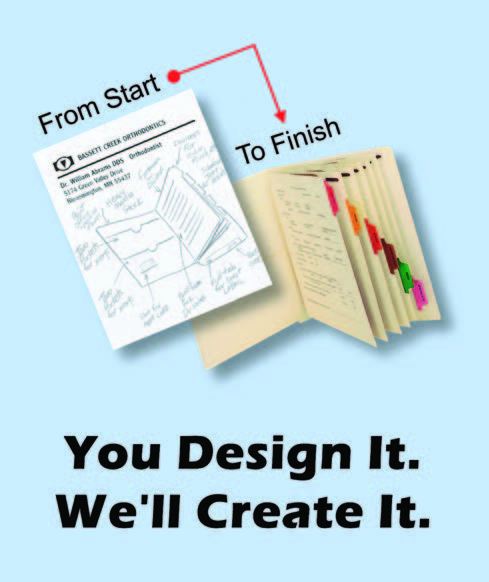 ColorBar
®

Labeling System
Smead's ColorBar® suite of color labeling products revolutionized the file room with a simple, flexible solution for organizing even the largest and most chaotic file rooms. The ColorBar® suite of labeling products gives you the power to produce labels with maximum ease and flexibility. Whether you need label design capability, have one user or multiple users, print one label at a time, multiple labels at a time or require label printing at multiple locations, ColorBar® meets your color labeling needs.
ColorBar® Print — Easy-to-use software for printing color-coded labels using your PC and color printer. Print color labels from virtually any database source.
Colorbar® Express — The Perfect color labeling solution for multiple users with one concurrent user seat. ColorBar® Express offers the same ColorBar® functionality packaged into a convenient and cost-effective ASP/web service model that's ideal of on-demand labeling needs. ColorBar® Express couldn't be easier. Simply sign in to www.colorbarexpress.com from any computer using Microsoft Internet Explorer® browser. No software to load, no dedicated system required, no upgrades to manage, no per-label click fees.
Automated label creation
Express Designer features a user-friendly interface that gives users easy-to understand options, including alpha and numeric, so it's easy to match an existing filing system
Ability to import any custom ColorBar® label design
Match any existing system, including Smead®, TAB®, Jeter®, Ames®, Barkley®, GBS/VRE & Kardex® 
Works with all ColorBar® label stocks
Create and print labels from an ink-jet or laser printer in a variety of standard label sizes