More Heavy Duty Storage Space

Over 2,000 pounds net load capacity per tray for any tray size offered
Add Safety

Powered integrated external bay for safe and quick accessibility TUV-GS certification
Improve Efficiency

Dual delivery for increased productivity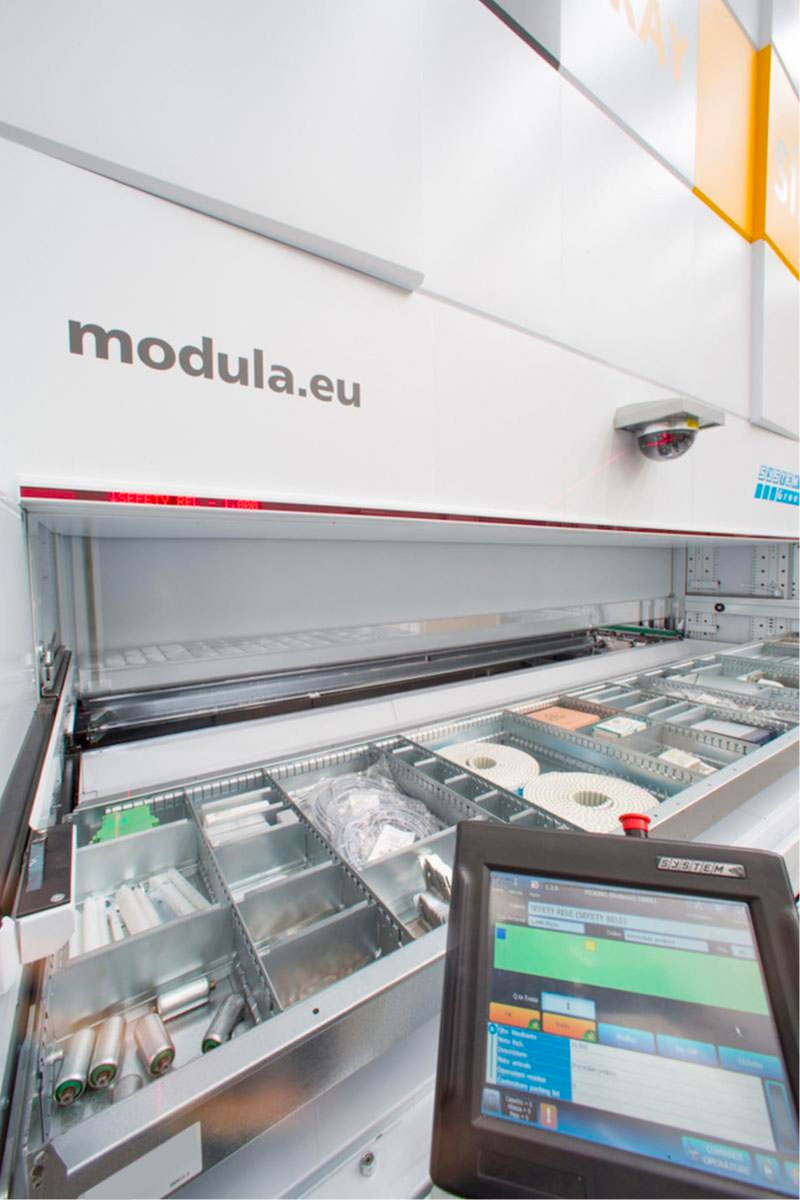 Real Estate Benefit

Maximize use of the vertical space in your facility
Increase Security

All items are stored inside the Modula Automated Warehouse, and only authorized operators are able to access the contents
Improve Inventory Control

Inventory records are updated in real time
Save up to 35% in Taxes by using Federal Tax Section 179
Modula One Ton = Heavy Duty
A powerful solution for your heavy items. 
This vertical lift has a true heavy duty payload of 2,200 pounds for every tray size offered and an overall net payload of over 132,000 pounds!
Modula's automated storage and retrieval systems have been designed to meet the needs of many different industries.
Maximize the storage potential
Accelerate picking speed
Improve accuracy by 99.9%
Increase productivity by empowering a single operator to handle the workload equivalent to that of multiple pickers
Improve employee working conditions, safety, and satisfaction
Increase Efficiency For Your Heavy Duty Storage
The Modula One Ton Automated Warehouse is managed by the Modula Co-Pilot. The Co-Pilot is a rugged operator interface with a 10.4" color display that enables the user to manage all Modula warehouse functions.
The Modula WMS software suite enables the Modula automated warehouse to manage inventory on a  standalone basis or seamlessly linked to any client ERP systems.  Picking aids virtually eliminate picking errors.  Productivity aids increase pick rates as opposed to shelf picking!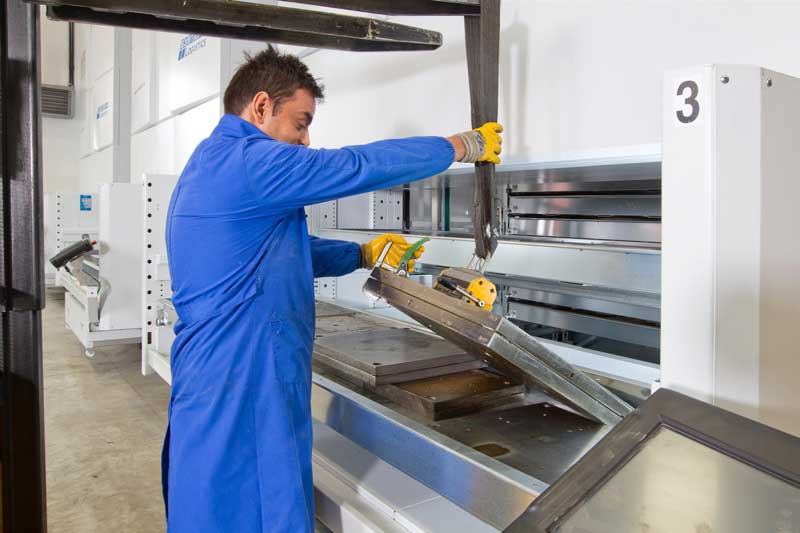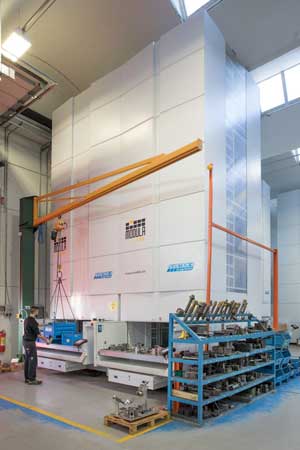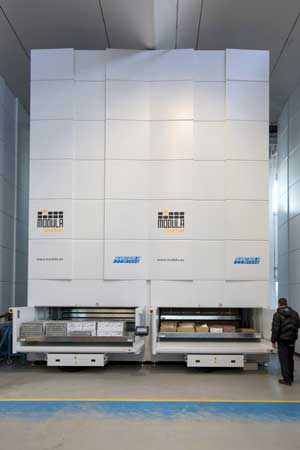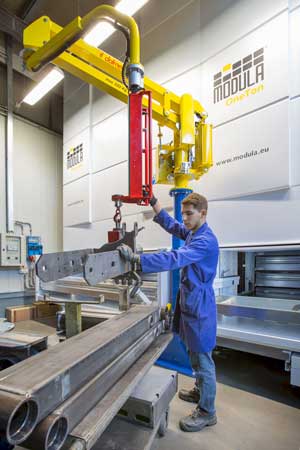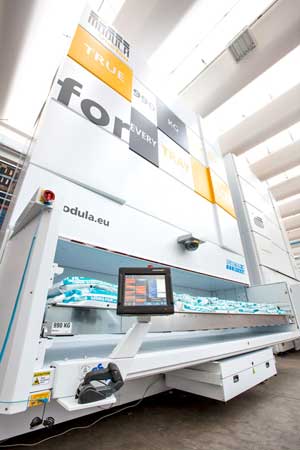 We can help you find the best solution! Call 1-800-466-9561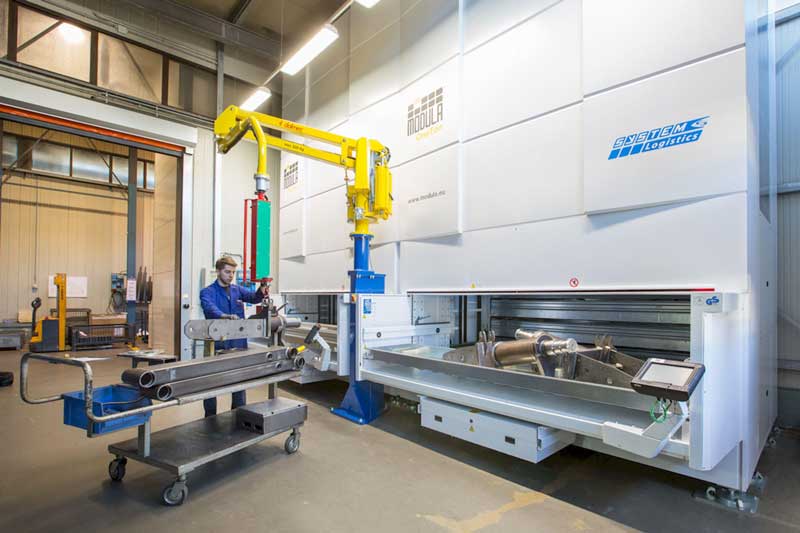 There are four available Bay configurations that provide safety and ergonomics for your staff.  Trays are delivered to the ergonomic "golden zone".  The safety levels engineered into the Modula One Ton Vertical Lift are based on international regulations.
There is no shelving to reach up to, no stairs decline and no mezzanines to maneuver while trying to pick parts, this means improved safety for any operator that works near or on this storage lift.  The touch screen interface provides information regarding single tray weight, stored item height and the total weight per unit. The lift will stop if any of the parameters are not met For a complete safety solution.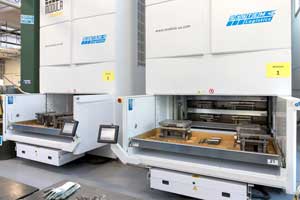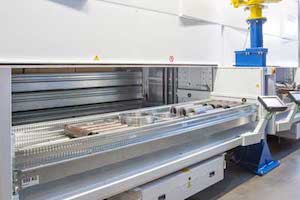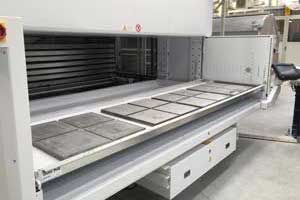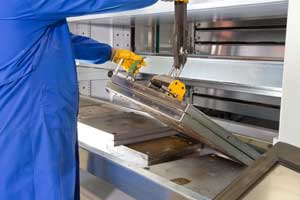 The Best Lift Option For Your Heavy Duty Items