Recover Space

Go vertical to 46'3" and better utilize your open space
Save Time

Dual delivery for the fastest picking speed
Reduce Risk of Injury

All items delivered at the best ergonomic height physical and optical safety barriers make Modula the safest in the industry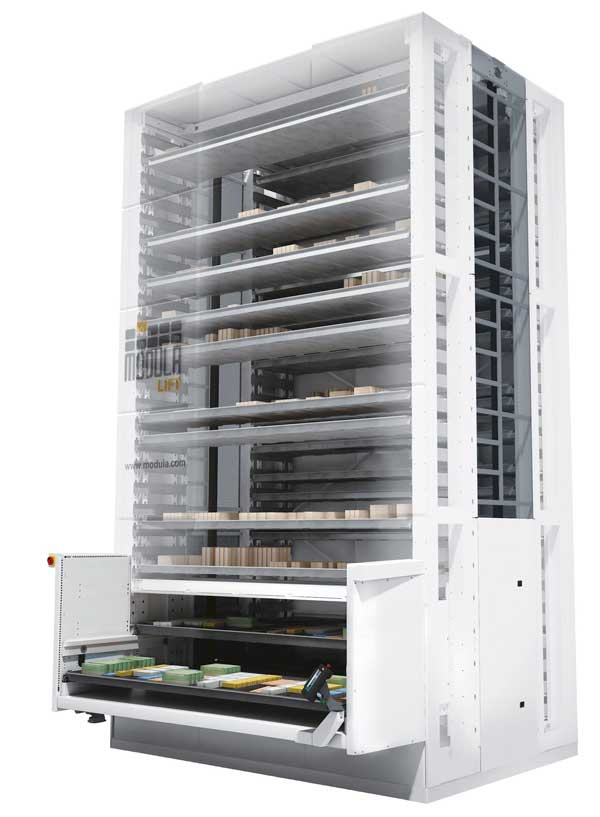 Increase Security

Operator restrictions to the machine and even to trays can be applied via the touch screen interface
Improve Accuracy

Tray managed access tracks inventory in real time
Boost Inventory Management

Link the Modula Vertical Lift WMS software to you ERP for integrated inventory management
Modula Vertical Lift Modules are the ideal solution to recover space on your shop-floor or distribution area, while improving the efficiency, speed and accuracy of your picking operations.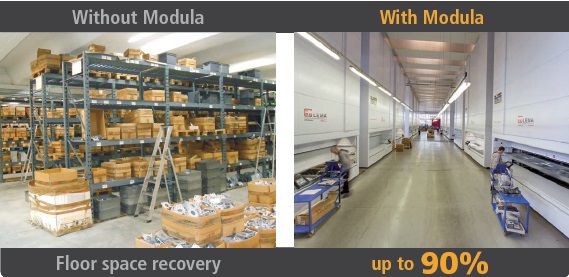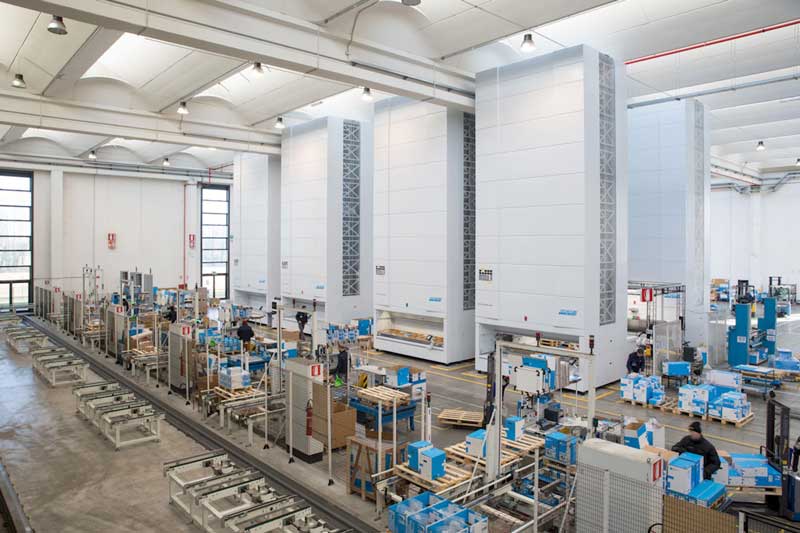 Operator friendly Modula Vertical Lift module with the touch screen console is suitable for any industrial environment. The ease of use allows the machine to work at high speed with a 120 tray/hour output speed. Tray sizes of up to 13.4 feet wide and load capacities up to 2,208 pounds means that a majority of applications can utilize this high efficiency system.  With two bay options and a single or dual delivery option you can create an ergonomic workspace and select the speed for your picking operation.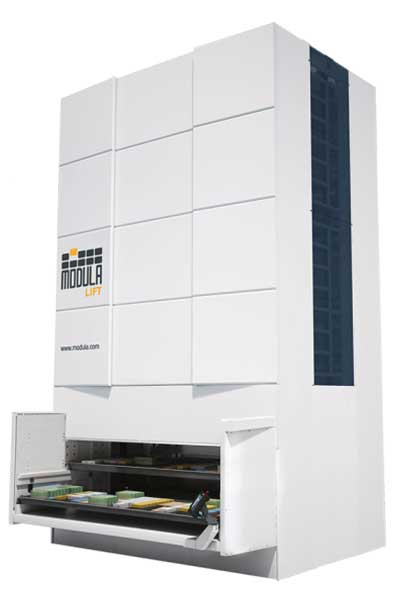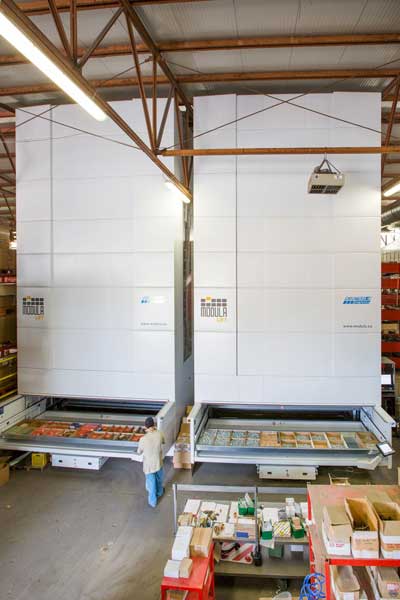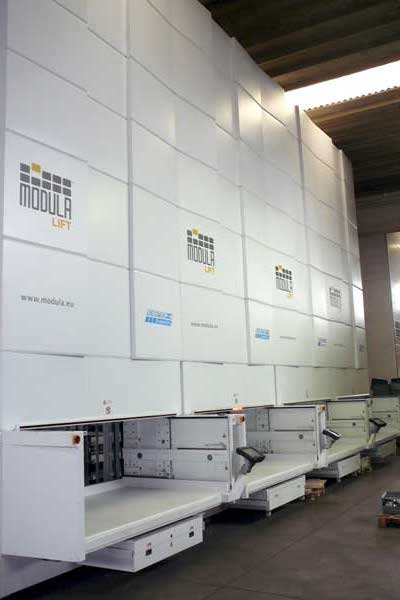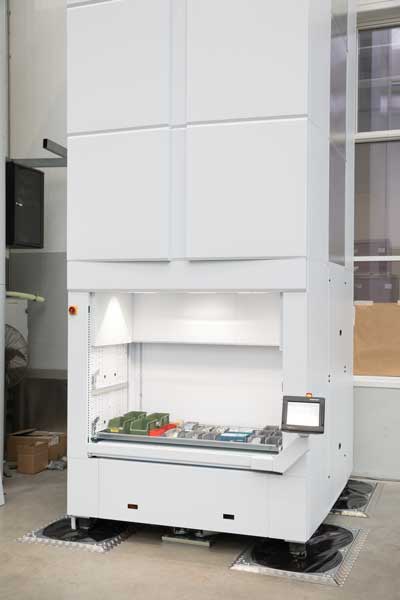 We can help you find the best solution! Call 1-800-466-9561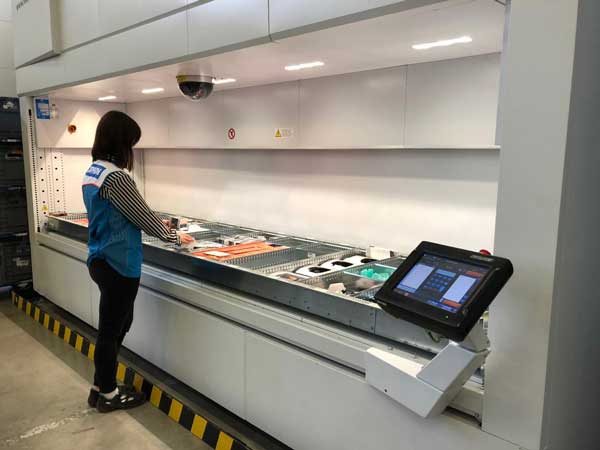 OnePick – No Operator? No Problem!
Just like a smart vending machine, the OnePick material handling system allows you to have a remote operator free solution.  Combined with the modular WMS software this system is able to extract the required items accurately and stage them to be moved via any material handling movement system. Modula OnePick can be fitted with special accessories such as partitions and dividers to organize the trays for greater flexibility and use. OnePick can retrieve multiple rows from the same tray and even use an advanced system to synchronize the extractor device and the tray movements. This makes the retrieval process precise and allows for premium tray space optimization. This is a maximum efficiency solution that produces no waste.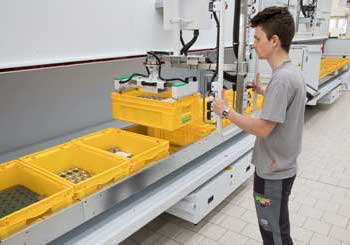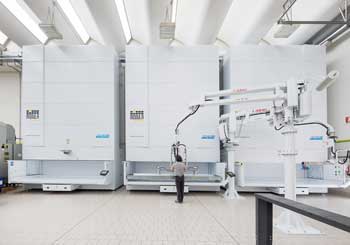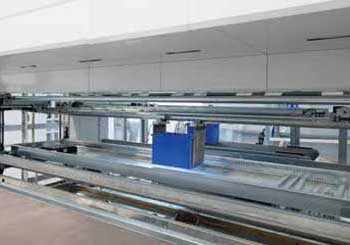 Think About Vertical Differently
These options show the multitude of configurations you can choose from.  If you have any questions please don't hesitate to reach out, we can help!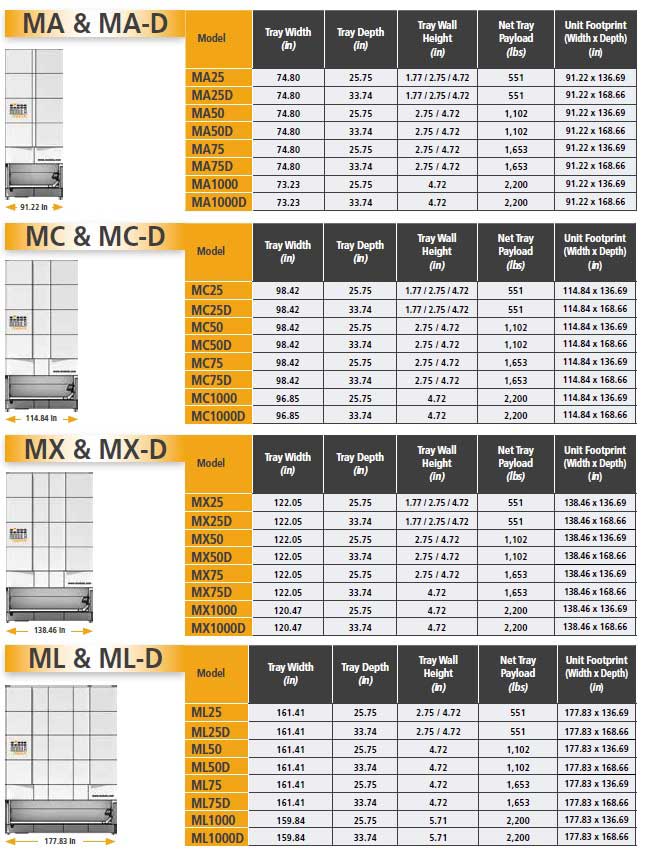 What Can You Store in a Modula?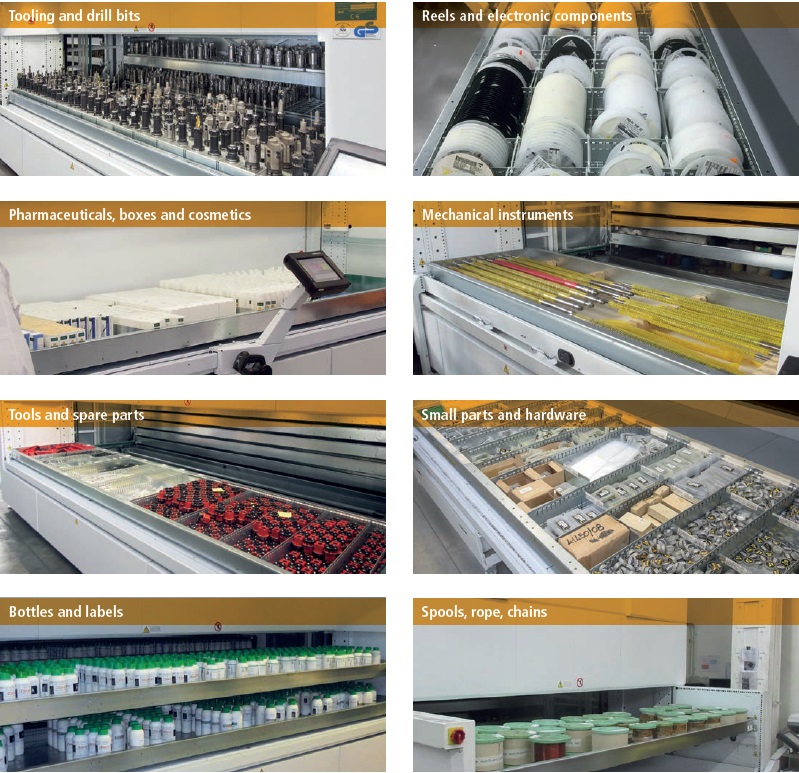 Reduce tray delivery time by 33% or more using dual delivery.