Save Time

Picking rates up to 550 lines per hour
Reduce Risks

Eliminate walking to parts, safety doors, and protective fencing that protect workers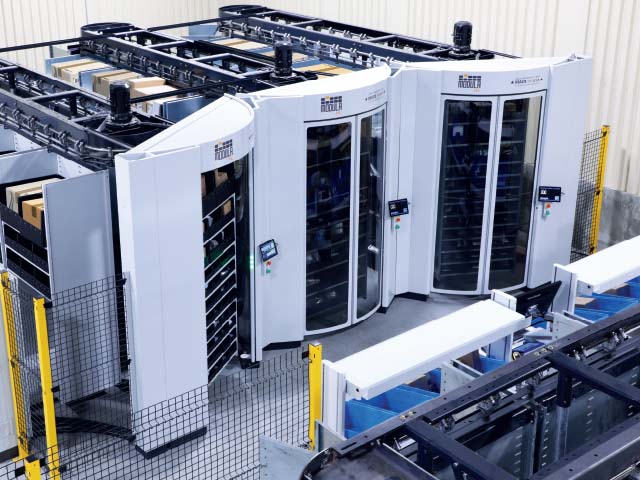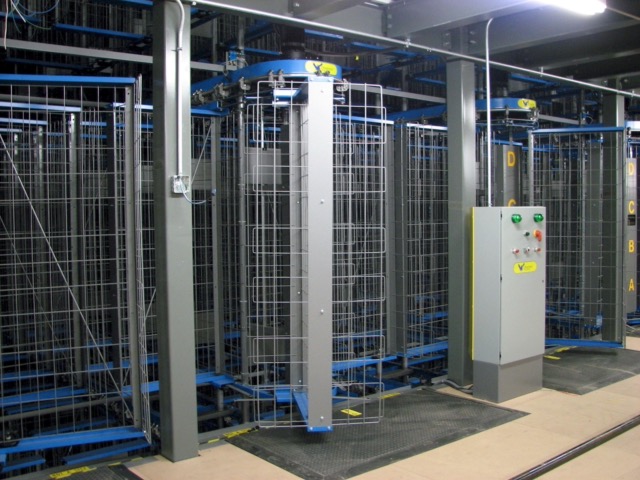 Fast ROI

Six to eighteen month return on investment for most projects
Boost Inventory Management

Light Directed Picking eliminates errors and improves inventory accuracy
Save up to 35% in Taxes by using Federal Tax Section 179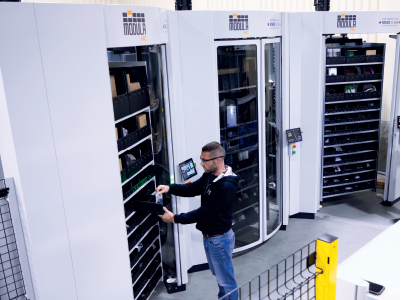 Boost Productivity and Accuracy in Your Order Picking Operation
Modula Diamond Phoenix Horizontal Carousels are the ideal solution for high-speed picking operations. Horizontal Carousels consist of carriers that are supported on an oval track that deliver stored goods to the picker. To increase throughput, two or more carousels (known as a pod) are often integrated with a workstation that is configured with batch picking software and pick-to-light. Productivity can be increased by up to 65% with the Modula Diamond Phoenix Horizontal Carousel.
Modula Horizontal Carousel Advantages
Light Directed Picking
The Modula Diamond Phoenix Horizontal Carousel is easily configured with light displays to effectivly communicate messages between the software and operator.
Modula WMS Software Suite
Modula WMS is a fully-featured warehouse management software that can easily be used to manage the space and utilization of Modula units, or as a stand alone software tool. It can easily be interfaced with nearly any ERP system.
Work stations
An integral part of our horizontal carousel system design is the workstation. With a broad choice of modular components and options, our cost-effective workstation can be configured specifically for your operator's tasks - from high-speed picking and putting to scanning, kitting, ticketing, bagging, labeling, weighing, logging, packing, inspecting and more. Easy to adjust or reconfigure as your needs change, it's the industry's most versatile, flexible workstation ever offered.
Operator safety
All Modula units are equipped with physical and optical safety barriers in order to ensure a 100% safe environment to operators.
Infinite configurations
Our Horizontal Carousels are designed to be completely flexible. Carousels can be used as a stand alone unit or arranged in multiple pods; all depending on the requirements of your operation. Bins also have flexible configurability, coming in a wide range of heights, widths, and shelf designs.
Batch picking
Batch picking is common in horizontal carousel pods. Batch picking allows an operator to fill multiple orders at one time. Using inventory management software, an operator can create a batch of orders and fill them all at one time. When the horizontal carousel presents a SKU for picking to the operator, the operator picks the total SKU quantity for all orders and distributes the SKU quantity among all of the orders in the batch. Using batch picking, the operator only visits a SKU location one time during picking, creating efficiencies. Batch picking multiple orders at one time can increase productivity by up to 65%.
The Modula Horizontal Carousel New Generation (HC) brings a new opportunity for  performance, reliability and safety where high-speed picking operations are in areas with limited ceiling. heights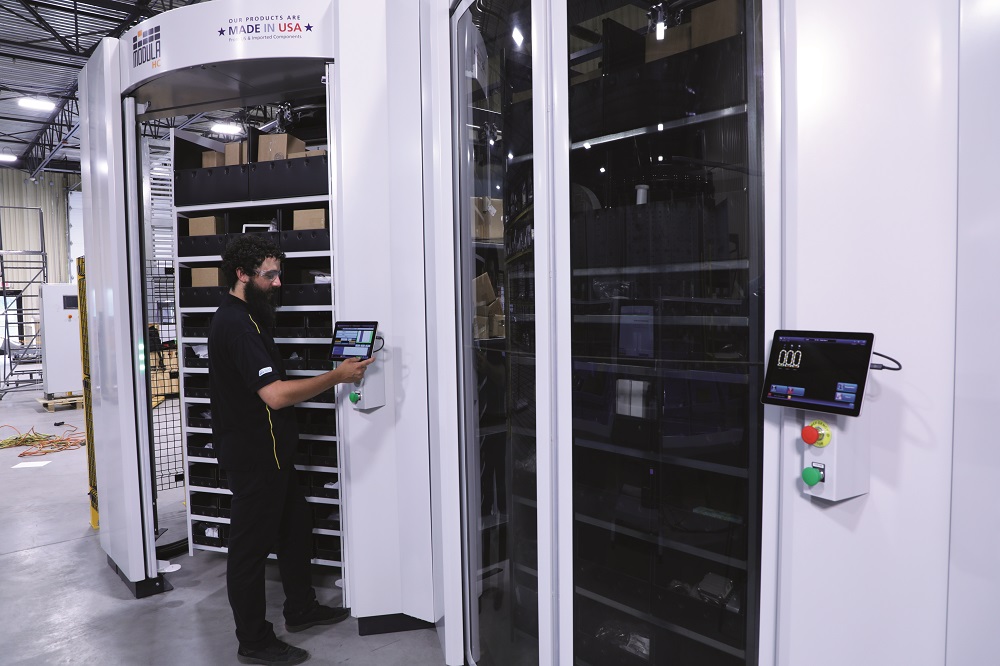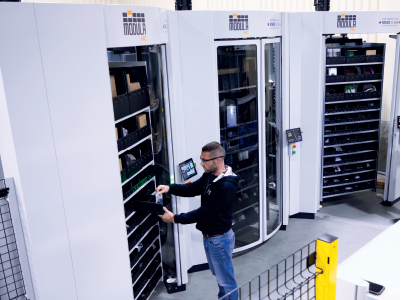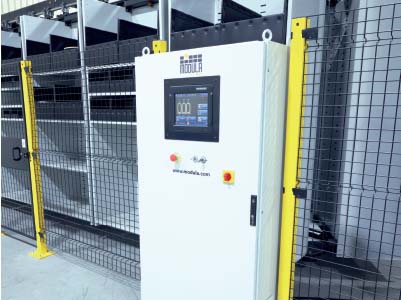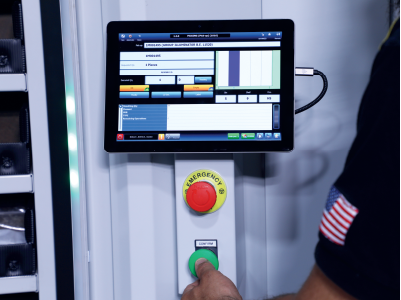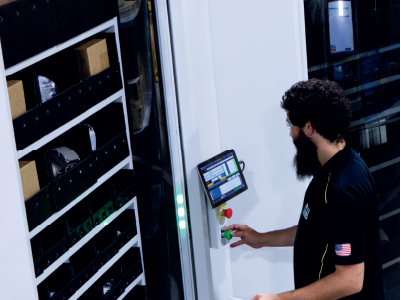 Podless
The Modula Diamond Phoenix Horizontal Carousel can be used in flexible zones to allow for resource increases/decreases based on seasonal requirements.
Pod
A pod is two or more horizontal carousels used in an integrated workstation with software and pick-to-light technology. While the operator picks from one horizontal carousel in the pod the other is pre-positioning the next pick so the operator has minimal downtime. In a horizontal carousel pod a pick is always ready and the operator is rarely waiting.
We can help you find the best solution! Call 1-800-466-9561