Reduce Injuries

No personal handling of heavy stock material
Handling Options

Fixed or adjustable shelves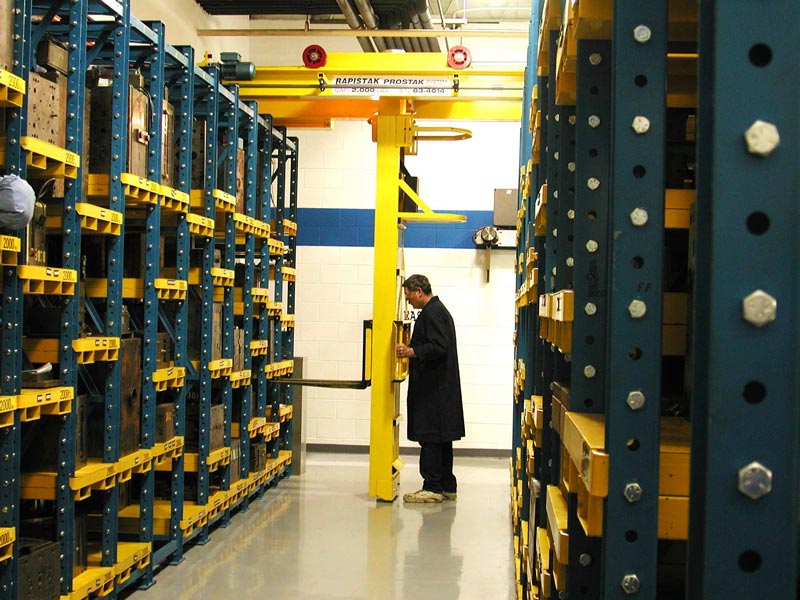 Heavy Duty Weight capacities

2,000 – 10,000 pound with rack heights from 8 – 25'
Save Floor Space

Use your vertical space to store different sized items
Self Contained Work Cell

Users can manage inventory without material handling assistance
Save up to 35% in Taxes by using Federal Tax Section 179
Small, Medium and Large Tool, Die and Mold Storage Solutions
It takes a unique storage system to appropriately manage tools, dies and molds. The shapes, weights and sizes require specific solutions to keep your investment safe and easily accessible.
Small Rack Storage Systems
Small footprints of up to 36 inches by 36 inches are possible with the glide out as well as crank storage shelves. These systems are made of an all welded construction with the standard 10 gauge steel deck. The shelves can extend up to 75% and have a 5,000 lb load capacity.  For added accessibility the shelves can be accessed from either the right or the left side. Customized solutions are possible and any size in any increment can be created. For tight areas a glide out solution is the best use your real estate.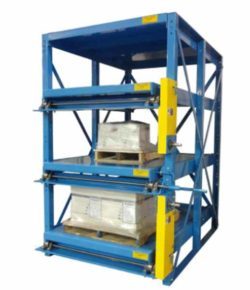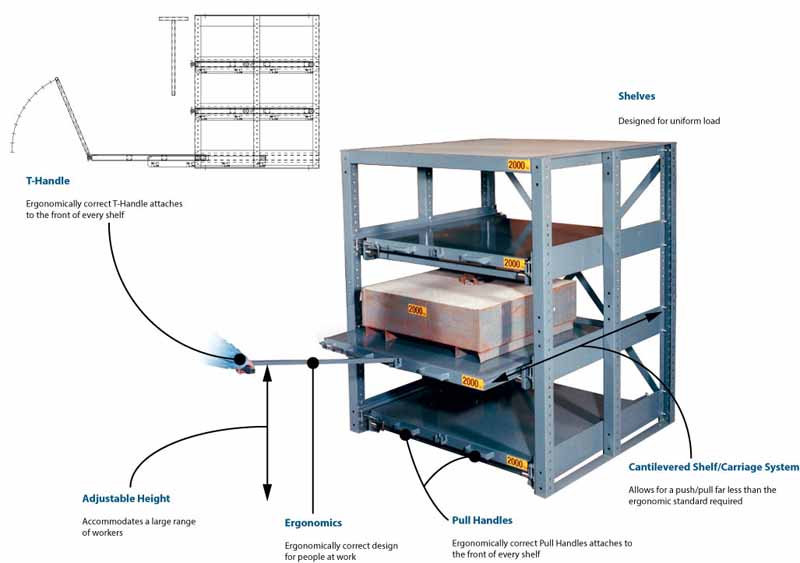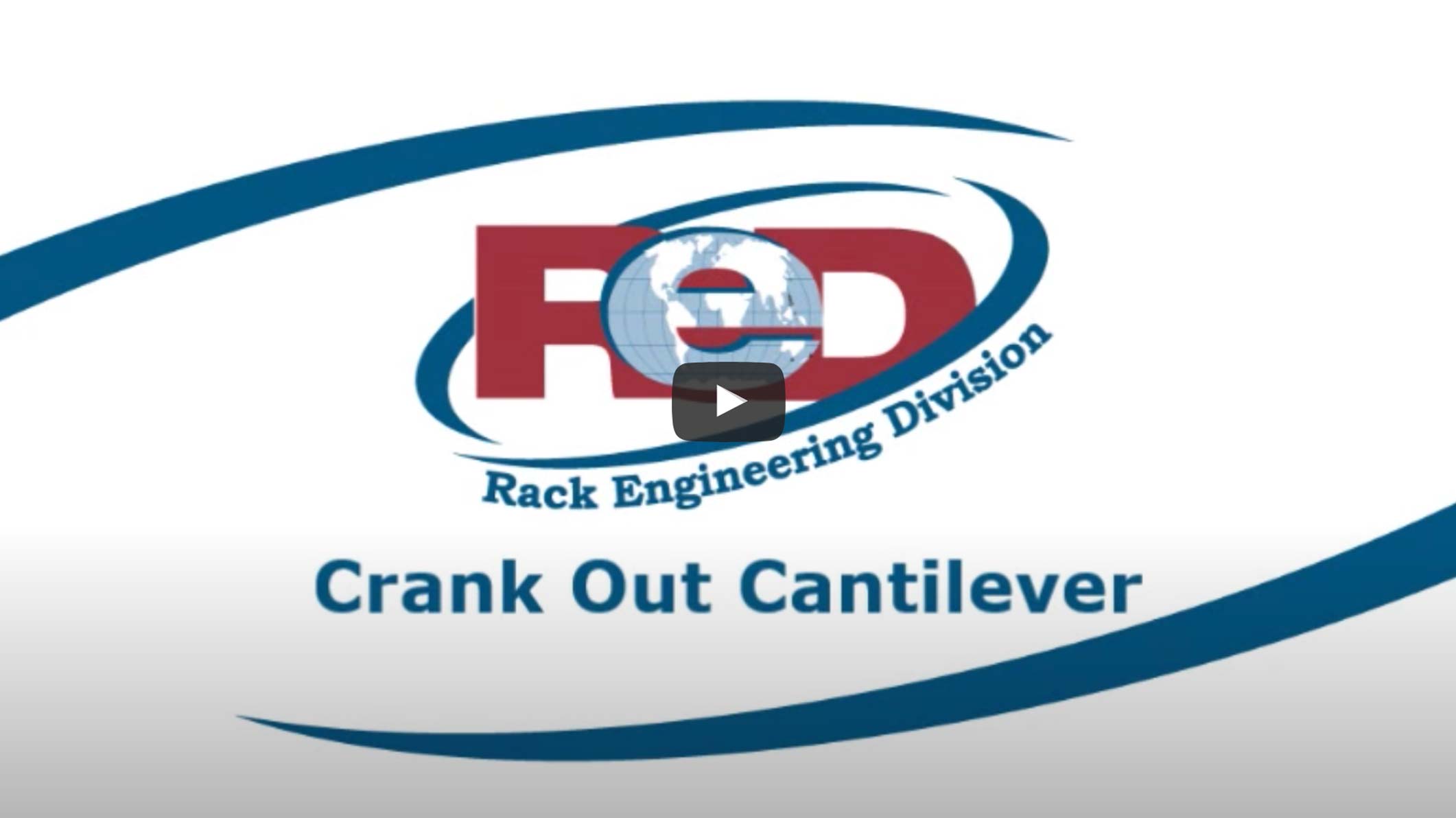 We can help you find the best solution! Call 1-800-466-9561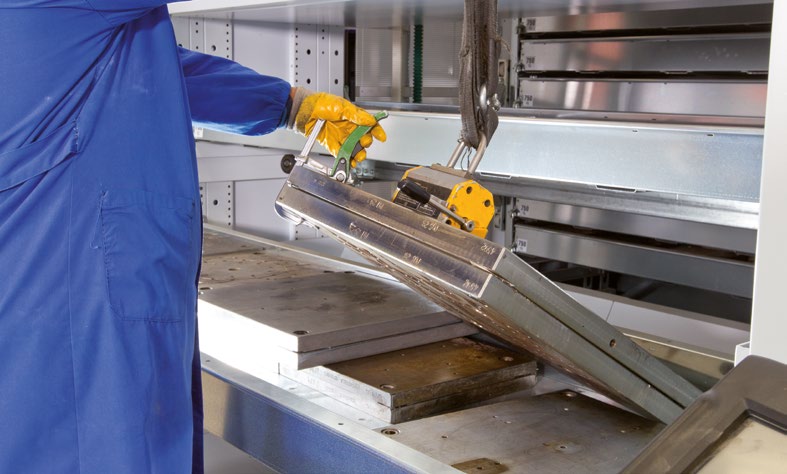 Store, manage and handle high value molds, dies and tooling in a completely safe, high density storage system.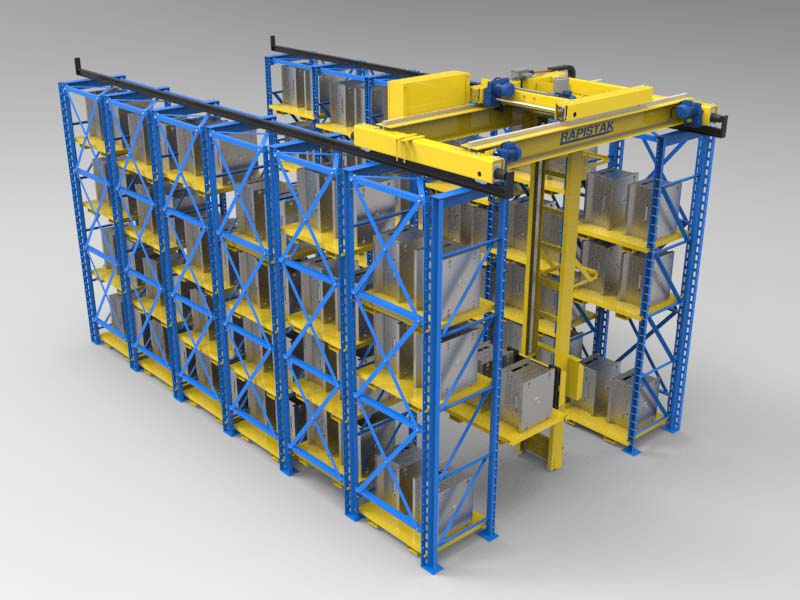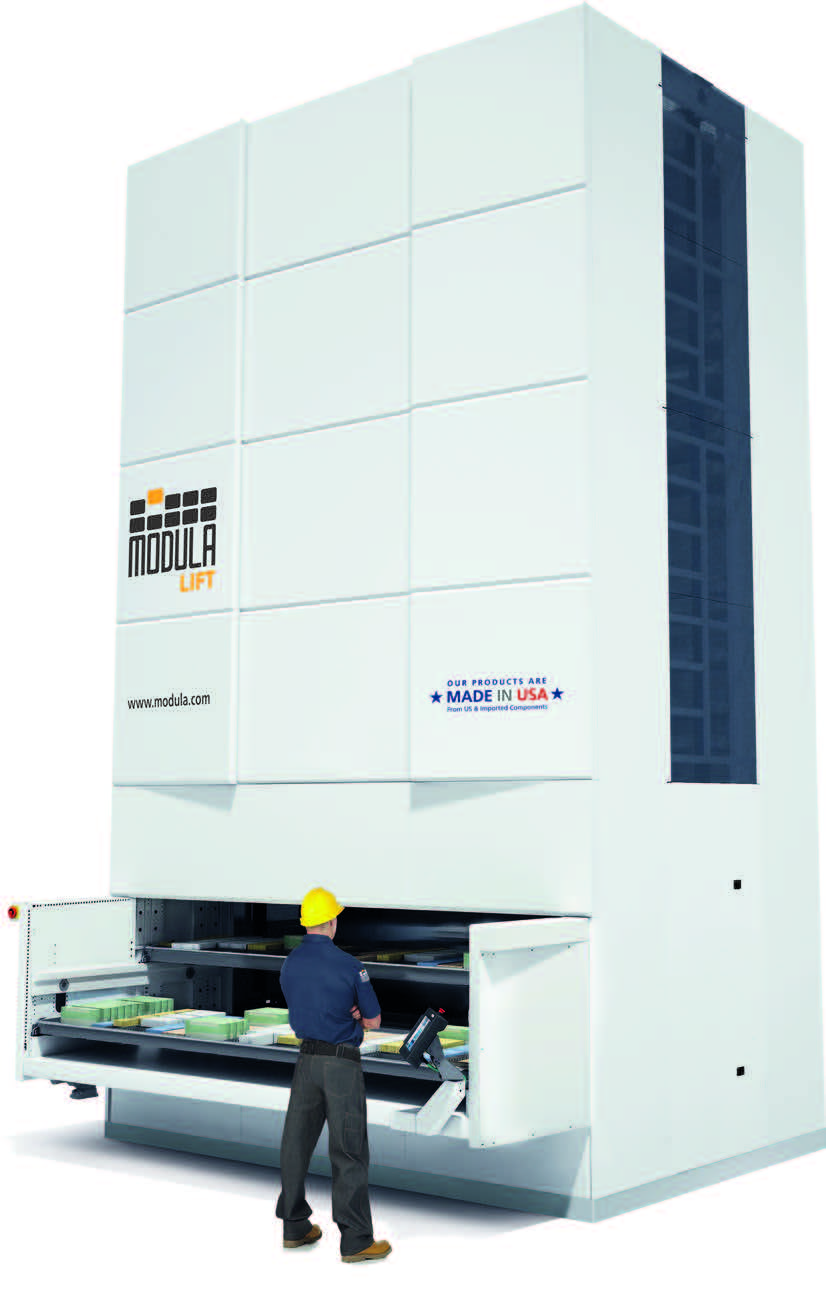 Sophisticated Automation for Tool, Die and Roll Storage
A unique handling system that is partnered with an automatic vertical warehouse. Works well in difficult to access areas or far from where the goods are needed. The gripper device is guided by the integrated mapping systems and it retrieves the requested items autonomously. This type of automated transport system is able to convey the retrieved materials to another location, no matter how far away.
Integrated Stacker Lift System
Instant adjustability is what makes Prostak the choice for operations that has plastic injection mold storage, stamping die storage, inventory, and maintenance repair equipment in different sizes.  This integrated stacker lift system can handle heavier bulkier items while giving you the adjustability you need to make your space work for you.  It is easy to operate, provides maximum cube utilization, and can increase your productivity – all a the touch of a button.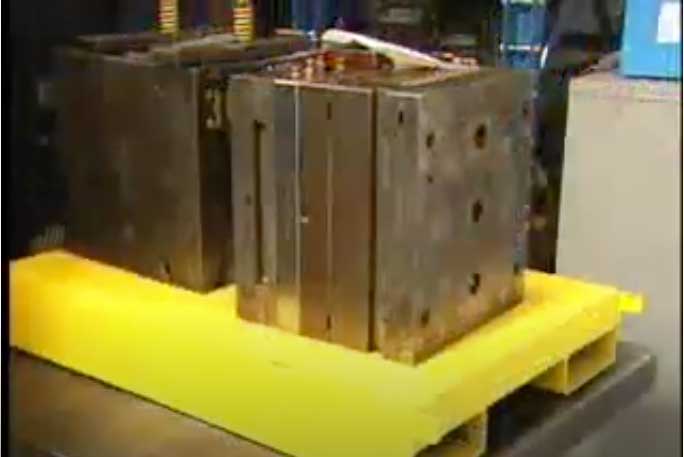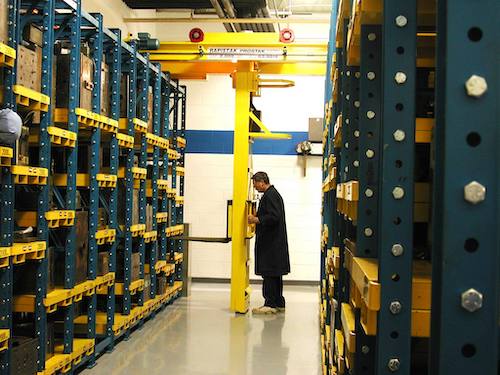 Your company will benefit from a variety of  Rapistak space saving advantages.
Optimize Picking Layout & Operations

Eliminate Wasted Space & Inefficiency